Kevin Jonas And Wife Danielle Deleasa Expecting A Baby?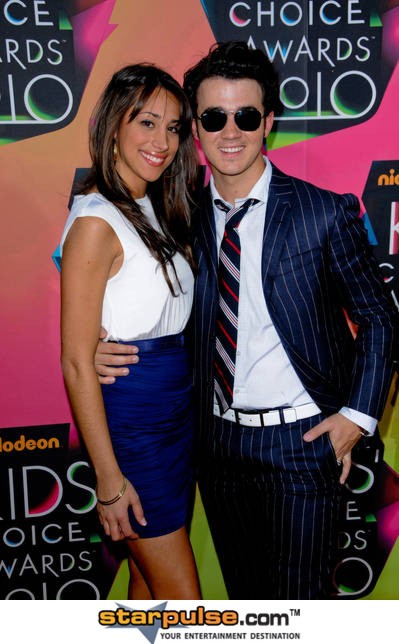 Kevin Jonas and his wife Danielle Deleasa have sparked rumors that they could be expecting a child - or they are at least trying to have one! According to In Touch Weekly, the pair was spotted in West Hollywood at a Rite Aid store looking at home pregnancy tests.
"They're mature for their age, and they want to start a family," a friend told In Touch. "They'd consider it a major blessing if Danielle was pregnant." The two got married in December of 2009 in a grand wedding at Oheka Castle in Long Island.
In August Kevin amusingly quipped "Sex was not worth the wait. After we did it, I was kind of like, that's it?"
More on this story at In Touch Magazine.