Kevin Hart Arrested For DUI: 'This Is A Wake Up Call'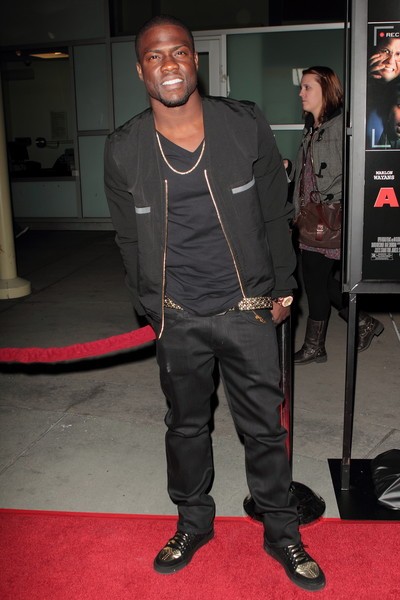 Actor Kevin Hart has been given what he says is a "wake up call" after he was arrested in California for driving under the influence of alcohol.
TMZ reports that cops pulled Hart over around 4 a.m. on Sunday morning in California. A police spokesman said Hart was driving around 90 miles per hour and "almost collided with a gas tanker trunk."
The spokesman said Hart showed "objective signs of intoxication" and was "unable to perform field sobriety tests" before being booked for the charges.
On his way out of jail, Hart revealed to a TMZ cameraman that he told the cop not to bother with a sobriety test. "When the cop asked me to take the sobriety test, I said 'Why waste our time... I'm drunk, man.'" Hart also mentioned another unreported charge, but called it "bs."
Hart has now spoken to fans on Twitter over the misdemeanor, posting, "On some real s**t... drinking & driving is not a game or a laughing matter. People have lost lives because of stupid s**t this (sic)!
"This is a wake up call for me, I have to be smarter & last night I wasn't... everything happens for a reason."