Kevin Costner's 'Hatfields & McCoys' Shoots Down Competition Taking Top Spot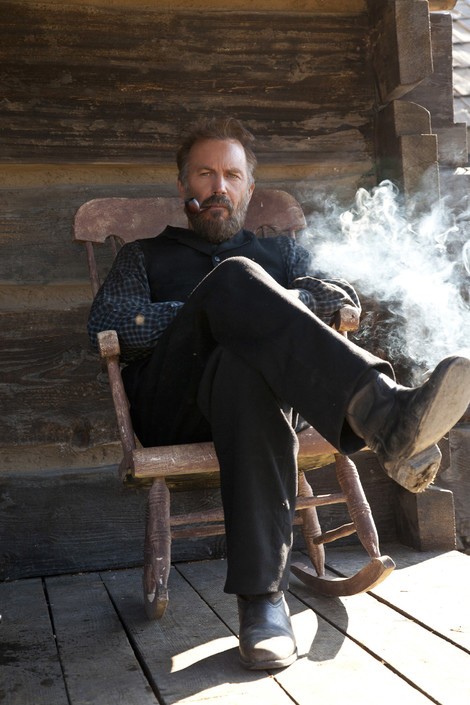 The History Channel and Kevin Costner scored big over the Memorial Day weekend. The historical drama Hatfields & McCoys shattered TV rating records after drawing an audience of 13.9 million for its Monday evening premiere.
Costner plays 'Devil' Anse Hatfield opposite Bill Paxton as Randall McCoy in the three-part series, about the two families' infamous post-American Civil War feud over a stolen pig, and viewers tuned in droves to catch the two-hour debut, making it the most-watched non-sports program in ad-supported cable history.
Another 3.8 million caught the encore presentation later on Memorial Day, taking the total audience to 17.7 million viewers.
The record was held by Tom Selleck's TV movie Crossfire Trail, which drew 12.5 million viewers when it aired in 2001.
The news is sure to put a smile on Costner's face - it started out as a passion project of his and he had hoped to direct the drama before stepping down due to other work commitments.