Kevin Costner Plans To Record 'Hatfields & McCoys' Album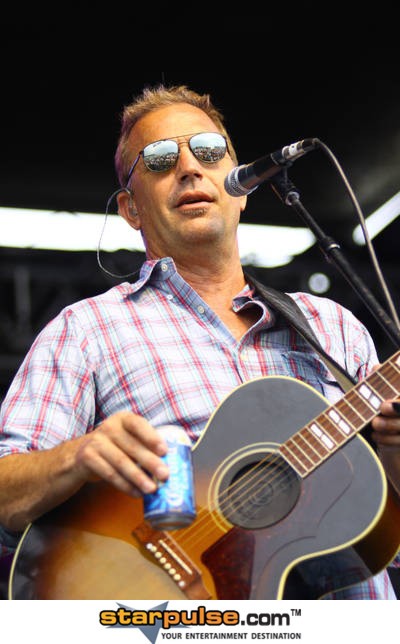 Kevin Costner and his band Modern West are working on a new album of music inspired by the movie star's record-breaking TV mini-series Hatfields & McCoys.

The TV drama crushed cable TV viewing records when it aired at the end of last month and Costner admits he's still engrossed in the story of the post-Civil War feuding families.

He wrote new material inspired by the period drama while he was filming in Romania - and those tracks are to be used for a behind-the-scenes, making-of documentary. Costner and his band didn't stop there, however, and the Field of Dreams star is now planning to release an album of Hatfields & McCoys music.

He explains, "We're doing a concept record about the Hatfields and McCoys. I got so deep into this that we started writing music while we were still filming... We're creating a record called Famous for Killing Each Other."

And Costner tells Cowboys & Indians magazine, "It's just our version of Appalachia and a lot of the lyrics express the feelings I had while we were filming."

The album, which will be released later this year, will evoke the spirit of the mid-to-late 1800s in West Virginia and Kentucky.