Kevin Clash, Puppeteer And Voice Of Elmo, Accused Of Having Gay Relationship With Minor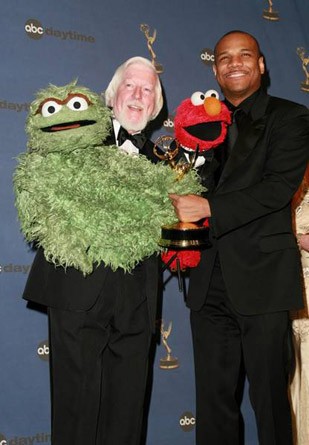 A man has come forward and claimed to have had a gay relationship with Kevin Clash, the man behind the famous Elmo on Sesame Street, when he was 16. 
TMZ has the exclusive details.
The man, now 23, has since met with Sesame Workshop lawyers to discuss the claims. Clash, for his part, has admitted to TMZ that he had a gay relationship with the unnamed man - but stresses it occurred when the man was of age.
Sesame Workshop producers tell TMZ, "In June of this year, Sesame Workshop received a communication from a young man who alleged that he had a relationship with Kevin Clash beginning when he was 16-years-old.  This was a personal relationship, unrelated to the workplace. We took the allegation very seriously and took immediate action." Clash has since taken a leave of absence.
After an initial meeting with Sesame Workshop lawyers, TMZ reports the man hired Andreozzi and Associates to represent him for fear of being muzzled over the case. Andreozzi represented one of the victims in the infamous Jerry Sandusky scandal.
Sesame Workshop officials have told TMZ they conducted an investigation and have since found no evidence the affair occurred while the accuser was underage. 
Clash told TMZ, "I had a relationship with [the accuser].  It was between two consenting adults and I am deeply saddened that he is trying to make it into something it was not."