Kevin Bacon's Daughter Sosie Named Miss Golden Globe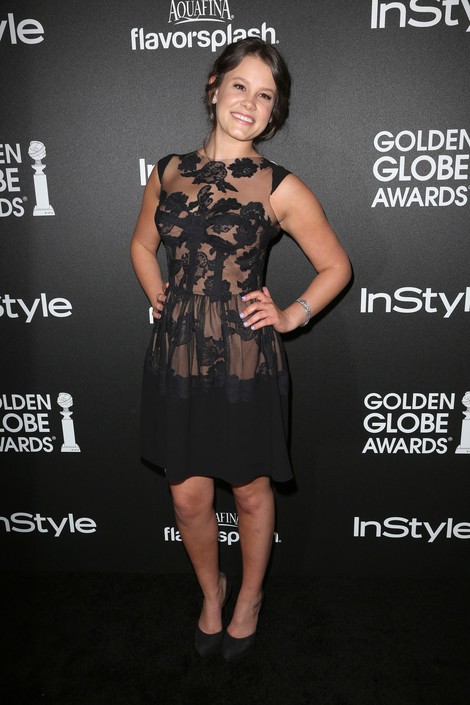 Kevin Bacon and Kyra Sedgwick's daughter Sosie has been named Miss Golden Globe 2014. On Jan. 12, the aspiring actress will help presenters hand out trophies during the 71st annual event.
The Hollywood Foreign Press, which is behind the Golden Globes, traditionally gives the honor to celebrity offspring.
The 21-year-old said during the annoucement: "I am so grateful to the Hollywood Foreign Press Association for naming me this year's Miss Golden Globe. As a young actress who is just beginning my career, it is truly an honor to be a part of such a special night in film and television."
Other celebrity kids who've been bestowed by the honor include Bruce Willis and Demi Moore's daughter Rumer Willis, Kevin Costner's daughter Lily, and Clint Eastwood's daughter Francesca.
Sosie Bacon appeared in the 2005 film "Loverboy" and also appeared alongside her mother in several episodes of the TNT series "The Closer." She is currently filming the movie "Off Season."
Bacon and Sedgwick also have a son, Travis Sedgwick Bacon, 24.