Kevin Bacon Recreates Epic 'Footloose' Dance On 'The Tonight Show'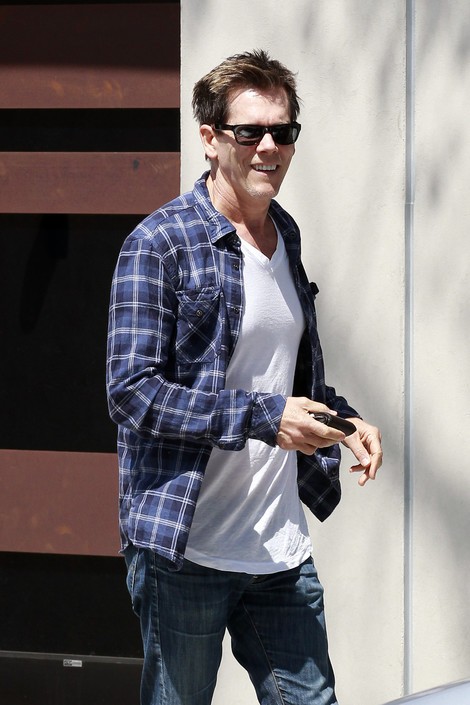 In celebration of the 30th anniversary of "Footloose," Kevin Bacon brought his dance moves to "The Tonight Show Starring Jimmy Fallon."
On Friday's episode, Fallon declared dancing illegal, telling audience members, "Rules are rules, guys. No dancing!"
Watching backstage from his dressing room, Bacon said: "Dancing is illegal? Jump back. This is 'The Tonight Show' there has to be dancing."
The actor, 55, popped in a cassette tape of the film's soundtrack song, "Never," and completely reenacted his dance from the iconic movie. He even smoked a cigarette and drank from a bottle before chucking it against the wall, just as his character Ren McCormack did.
Bacon danced through the hallways, where several office workers caught him breaking the "no dancing" rule.
"I thought this was a party, lets dance!" Bacon told them, reciting a line from "Footloose."
When Bacon reached the stage, Fallon declared that "Dancing is now legal on 'The Tonight Show,' thanks to Kevin Bacon."
The actor certainly has a good sense of humor. Earlier this month, he celebrated the 20th anniversary of "6 Degrees of Kevin Bacon."