Kevin Bacon Celebrates '6 Degrees Of Kevin Bacon' 20th Anniversary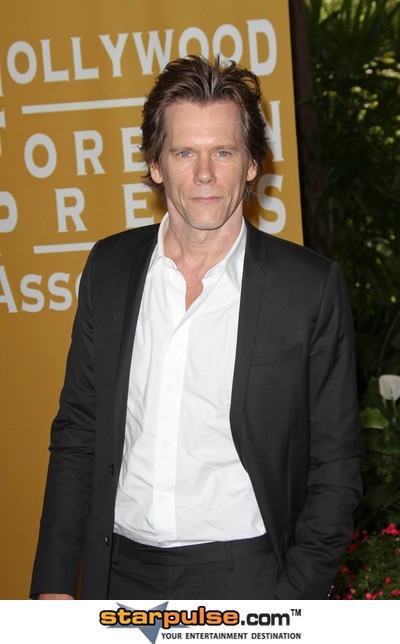 Kevin Bacon was not a fan of the game with his name on it, but has learned to love the connections.
In 1994 a group of college students found that Kevin had an extraordinary amount of stars attached to him and had the chance to introduce him to the game in 1995 on The Jon Stewart Show.
"I thought it was a joke at my expense. I thought somebody was trying to pick the biggest loser they could find and joke about the fact I could be connected to Laurence Olivier in two steps," Bacon told Buzzfeed at South by Southwest, where he was celebrating the game's 20th anniversary.
"I nearly canceled the appearance because I thought it was going to be embarrassing. But when I met them, I realized they weren't making fun of me; they actually liked my movies."
Bacon contends he isn't the world's most connected actor, saying, "It easily could have been Six Degrees of Kevin Spacey." He's actually right; the website Oracle of Bacon found that Sean Connery has more connections. That said, only 7 people in Hollywood have a "Bacon Number" of 9 and 15% have no connection at all.
After a few years of the game growing in popularity, Bacon became a fan and named his charity organization in its honor: SixDegrees.org. "If you take me out of it, I find six degrees to be a beautiful concept that we should try to live by. It's about compassion and responsibility for everyone on the planet."
Kevin even says he checks in on people with upcoming roles on his show The Following. "I will go and check someone's Bacon Number if they're coming to so I don't say, 'Hi, nice to meet you,' and their response is, 'Uh, we worked together in 1995.' So, while I don't play the game, I do use it from time to time."