Kerri Walsh Jennings Welcomes Third Child, Daughter Scout Margery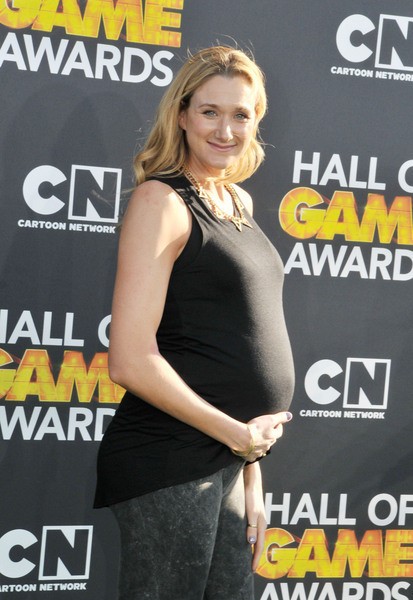 Three-time Olympic volleyball gold medalist Kerri Walsh Jennings, 34, has given birth to her third child, daughter Scout Margery, on Saturday morning.

Kerri and husband Casey Jennings, also a volleyball pro, welcomed their daughter with a post on Facebook.

"She's here! She's here! She's here!" Jennings wrote. "Our precious baby girl is finally here! Scout Margery Jennings is as beautiful as can be. She came in like lightening and is all ready a beautiful rainbow... so pink & lovely & healthy.

"Thank you all so very much, with all my heart, for your love, support & prayers. I can't tell you how much it means to me & how very much it helped. Wishing you all a wonderful, blessed day as this day certainly is for us."

The couple released a statement through their rep to People.com, saying, "We feel so blessed to have this beautiful new addition to our family. We cherish our lil Scout already and can't wait to watch her as she grows in this world alongside her sweet big brothers."

Kerri and Casey have two sons, Joey, 3, and Sundance, 2.