Keri Russell Returns To Work After Scary Home Break In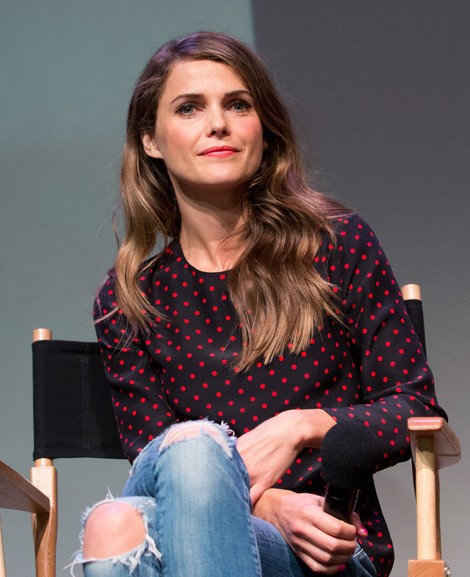 Early Wednesday morning, Keri Russell woke up and found burglars in her Brookyn, New York, brownstone townhouse.
The actress, 37, heard a noise upstairs at 3 a.m. and discovered her windows were wide open. The thieves had stolen a laptop computer, necklace, a pair of earrings and a Filson handbag.
"The Americans" star called police, and they later arrested 50-year-old Ronald Swindell and his nephew Steffon, 19, after they were spotted breaking into another house less than three hours later. The men have been charged with burglary and criminal possession of stolen property.
The older Swindell has reportedly been arrested multiple times for burglary and was just released from prison two weeks ago.
Russell has since headed back to work on her FX series, and her rep told Us Weekly: "Everyone is fine, and Keri sends her thanks to the police. She returned to work on The Americans today."
Russell and her husband Shane Deary have a six-year-old son, River, and a daughter, Willa, who turns two later this month. In 2011, Russell's home was featured in Elle Decor magazine.