Keri Russell Linked To Her 'Americans' Co-Star Matthew Rhys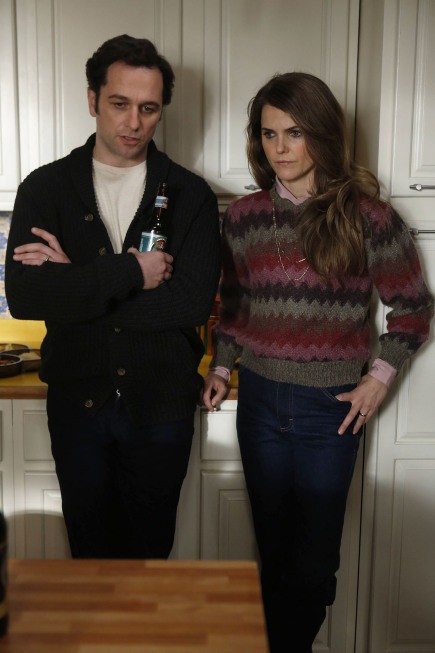 It's a story that's been heard a million times - a married star works on a television show (or film), splits with spouse, and starts fling with co-star.
"The Americans" star Keri Russell, who recently annouced she broke up with her husband of seven years, is reportedly dating her co-star Matthew Rhys.
Earlier this month, the actress's publicist confirmed Russell's marriage to Shane Deary was over, revealing they  had been living separtely since early summer.
Reports have surfaced that Russell and Rhys are more than just colleagues and friends. They were spotted shopping in her Brooklyn, N.Y., neighborhood prior to Christmas, and a source told People.com: "They looked very much like a couple. They were laughing and walking closely together."
The pair also had lunch at ABC Kitchen in Manhattan, where an eyewitness told the New York Post: "Seeing the way they are together I could have sworn they were a couple. They were so touchy-feely, drinking and laughing."
Neither of the celebs' reps have commented on the gossip.
Their FX series returns for its second season on Feb. 26. The show centers on a couple that works undercover for the Soviets while maintaining a regular American life with their children.