Kenny Rogers Pays Moving Tribute To TV Legend Dick Clark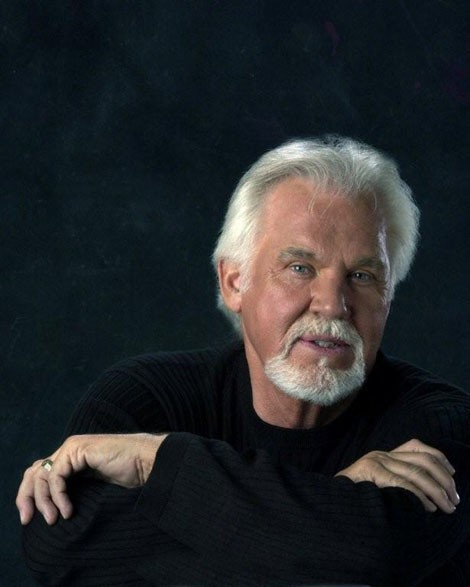 Kenny Rogers battled through his grief following the death of his good friend Dick Clark on Wednesday to pay tribute to the beloved TV personality on a news show.

The veteran broadcaster, 82, passed away in a hospital in California after suffering a heart attack, and stars including Billy Ray Cyrus, Goldie Hawn and Snoop Dogg flocked to Twitter.com to pay their respects.

Rogers, who appeared on the star's show American Bandstand when he was first starting out in music, was left stunned by the news - and he went live on Your World to mourn Clark.

He revealed, "I knew that he looked frail the last time I saw him but it's kind of like losing a parent - you can prepare and prepare but you can never be prepared."

Rogers spoke at length about his memories of Clark, adding, "He was a good friend and he had been for 30 or 40 years. My favorite line is, I said my claim to fame has been that Dick Clark didn't remember me doing his show when I was 19 years old. Every time I would see him I'd say, 'Dick, surely you remember now?'... Dick would always say... 'I don't remember you'. He'd keep pushing the bruise."

"Dick had such a way about him of making you feel like that's where you were supposed to be... there are certain milestones in an entertainer's life that really represent success and I think that was one of them. Dick Clark's American Bandstand, it didn't get any bigger than that when I was a kid."

"A moment like that puts you in a different league when you go back home to play your music."
And opening up about up about his personal times with Clark, Rogers added, "I knew him personally. I've worked with Dick so many times... we got to spend a lot of time together. He and his son Rac (Richard) were really good friends of mine so I will miss him dearly and I wish I'd had a chance to say goodbye."
 
Meanwhile, tributes continue to pour in for the broadcaster - Slash tweeted, "Sad news about Dick Clark. I cant think of anybody in radio who has had more impact. He is going to be missed by many. There hasn't been any one show that had more impact on music then American Bandstand. Often imitated but never duplicated."

La Toya Jackson writes, "A Pioneer of Music who brought us limitless hours of entertainment! One of the KINDEST I had EVER worked with! Dick Clark we love you!!!", and her brothers - Jermaine, Jackie, Tito and Marlon Jackson - issued a statement which read, "The passing of Dick Clark is a profound loss, not only for those who had the great fortune of knowing him, but for our culture as a whole. Dick was a true innovator... His legacy will endure, and our thoughts and prayers are with his family at this time."

Mariah Carey posted a picture of herself with Clark on Twitter and added, "R.I.P. Dick Clark. Your memory will live on eternally as an incredible legend."