Kenny G Setting Sail For Alaska In 2013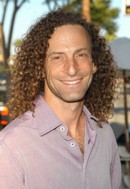 Easy listening icon Kenny G is setting sail on a celebrity concert cruise around Alaska next year.

The saxophonist, who is the biggest-selling instrumental musician of the modern era, will board the luxury liner Celebrity Millennium in Vancouver, British Columbia on May 17 and tour the area's glaciers and natural wild life with fans during a week-long trip.

He says, "I'm excited for the opportunity to cruise with my closest fans. The experience of playing with my band and sharing the breathtaking sights of one of the most beautiful destinations in the world will be one I'll remember forever.

"This cruise will allow me to spend quality time and get to know the fans onboard, just as they've gotten to know me through my music. Sailing with them on a week-long Celebrity Cruises vacation will be a highlight of my career, and I can't wait to share the journey."