Kenny Chesney Talks About Training With The New England Patriots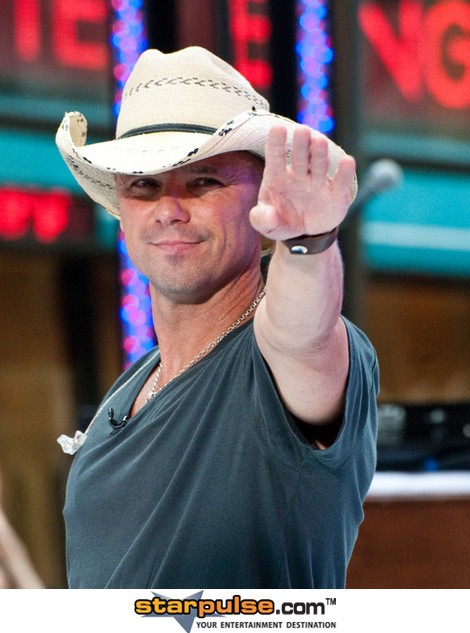 Kenny Chesney fulfilled the dream of a lifetime when he was invited to warm up with legendary quarterback Tom Brady and his football team, the New England Patriots.

In August, 2011, the country star was asked to deliver a locker room speech to the Boston College football team in Massachusetts, since the school's athletic director was a huge fan of Chesney's recent sports film, Boys of Fall.

And, after Patriots coach Bill Belichick caught wind of the singer's good deed, he offered the musician the chance to suit up with his players for the day at the nearby Gillette Stadium.

The 45 year-old singer tells Boston Common magazine, "I spoke to the Boston College football team, then got back on the (tour) bus. Two hours later, Coach Belichick handed me a helmet. I put on the helmet, got out there and practiced with the New England Patriots... It was so surreal - the next thing you know I am in the huddle with Tom Brady, Wes Welker, and Deion Branch. And I'm going out there, thinking, 'This is unbelievable.'

"I caught a few passes and I dropped quite a few. We had fun with it. I've become friends with them...They love music and I love sports!"