Kendra Wilkinson Refused To Get Naked For New Video From LoCash Cowboys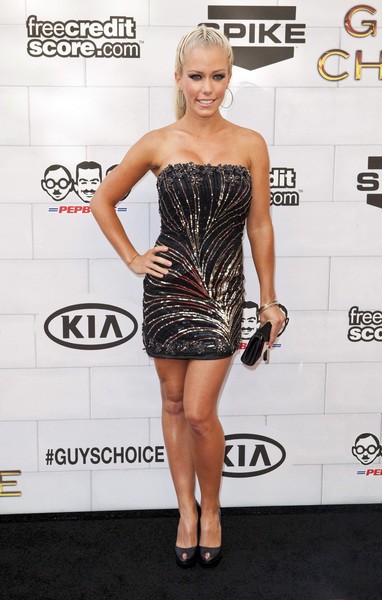 Former Playboy Playmate Kendra Wilkinson left the LoCash Cowboys stunned on the set of their new music video when she refused to go topless.

The pretty blonde announced that she wouldn't be posing nude or going topless again over two years ago - and the Tennessee band was the first to realize she's dead serious about her decision after they booked her to appear in their new video.

"I'm bored with nudity," she recently said. "It's more fun to wear clothes."

Kendra agreed to roll around in the mud in the racy new video, which she shot in Nashville over the weekend - but she refused to strip off.

She tells news show Access Hollywood Live, "They wanted me to reveal myself and I said, 'No, I'm OK... I'm kinda done with that!'"