Kendra Wilkinson Explains Why She's Featured In The New Playboy

Hugh Hefner's ex-girlfriend Kendra Wilkinson has explained her new Playboy cover shot and nude spread, insisting it's two years old.

The former Playmate has been open about her decision not to pose for the men's magazine again now she's a mom, married to football player Hank Baskett - and she's concerned her fans may think she has been lying to them.

As the magazine hit newsstands on Tuesday, Wilkinson took to her blog to explain the sexy pictures.

She writes, "I wanted to clear something up really quick! A lot of you saw on my (reality TV) show (Kendra) that I was struggling to decide whether to pose for Playboy again or not.

"I AM on the December cover of Playboy but it wasn't from a recent shoot. The photos are from a shoot I did 2 years ago when I was still living in the mansion. I'm flattered to be on the cover again and as you all know Playboy has a very special place in my heart! I just wanted you guys to know I didn't recently pose."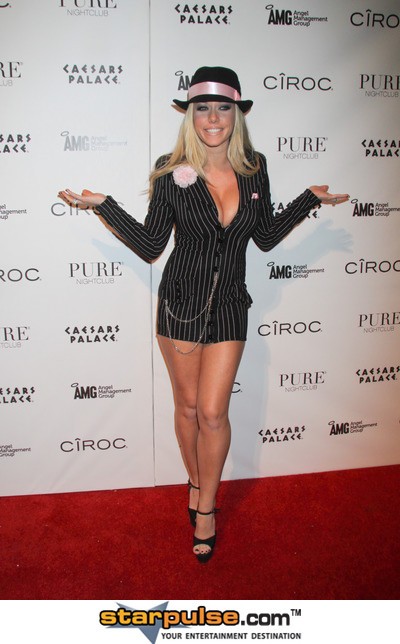 Click for more great Kendra Wilkinson pictures: