Kendra Wilkinson Confirms Second Pregnancy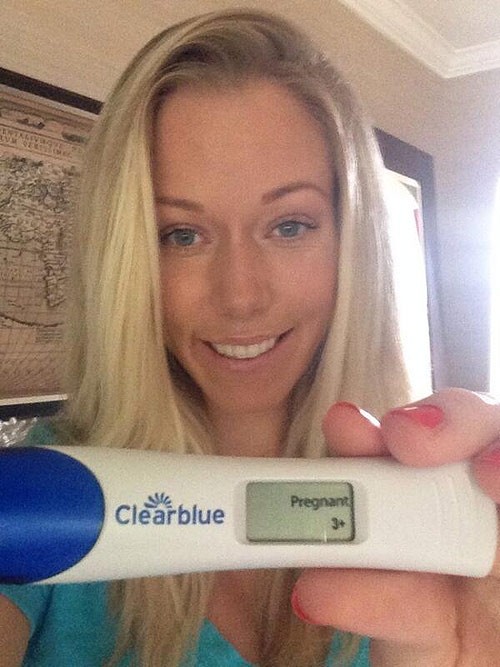 Kendra Wilkinson is pregnant with her second child. The reality made the announcement during Thursday morning's "Today Show," sharing the news with hosts Kathie Lee Gifford and Hoda Kotb during the show's fourth hour.

Kendra confirmed recent rumors that she and husband Hank Baskett are expecting a brother or sister for their three-year-old son Hank IV, turning the news into a plug for her reality show.

"'Kendra on Top,' naughty, naughty, that's what got me pregnant with baby number two!" she said.

The former Playboy model says the couple planned their second child, timing it to coincide with when filming of her WE TV series was completed as she expects to deal with morning sickness.

"We planned this to be right after the season, so I'll have time to puke. You know, be in a cave," she adds.

Following the reveal on national TV, Kendra Instagrammed an image of herself holding up a pregnancy test. "Round two. Here we go!!" she wrote.

Two weeks ago Us Weekly reported that Kendra was expecting her second child, and a source close to the star confirmed the news to the site despite no official confirmation.

Kendra told Us in early August that she and Hank were planning to have another baby. She said that after filming the second season of "Kendra On Top" it would be "mating and hibernation season."