Kendra Wilkinson And Hank Baskett Considering An Open Marriage?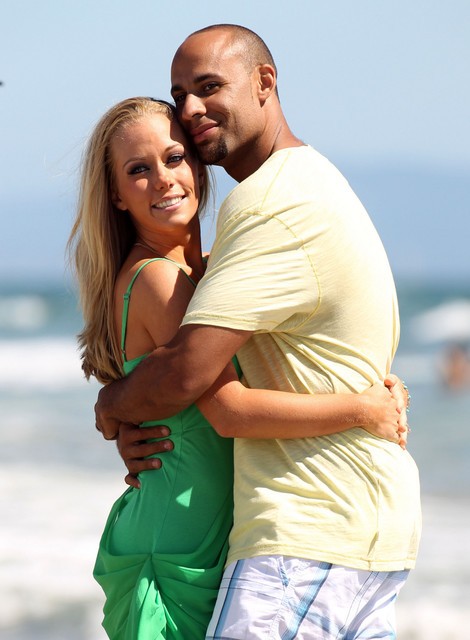 Reality couple Kendra Wilkinson and Hank Baskett are reportedly considering opening up their marriage.

The second season of reality show "Kendra On Top", which airs on WE TV, is set to kick off on September 13, and in the trailer for the show's upcoming season premiere episode Kendra and Hank question their relationship.

When the former Girls Next Door star says, "I shouldn't even be married," her husband replies, "We should just be single and live together, like they all say" (we have no clue who "they" are).

That prompts Kendra to get serious and add, "So you're asking for an open marriage?" Kendra says. "I've been waiting for this day my whole life!"

Sounds like someone wants to have her cake and eat it, too, because after seeing an old flame at the gym, Kendra tells a pal, "If I want to have one night of freedom, I'm going to do it I'm a grown-a** woman."

But despite their seemingly serious conversations about opening their relationship to more partners, Hank questions if that's the way Kendra's felt since the get-go.

"If you felt like this from the beginning you should have just told me. Quit blowing smoke up my a**."

The former Playboy model is also seen partying and "twerking" and all of that comes back to haunt her after she gets into a car accident and her doctor tells her she may have suffered a minor stroke.

"I could die," she says.

Check out the season premiere of "Kendra On Top" September 13 at 10pm on WE TV.