Kendall Jenner Wows In A Black Swimsuit, Eye-Popping Sequined Half Shirt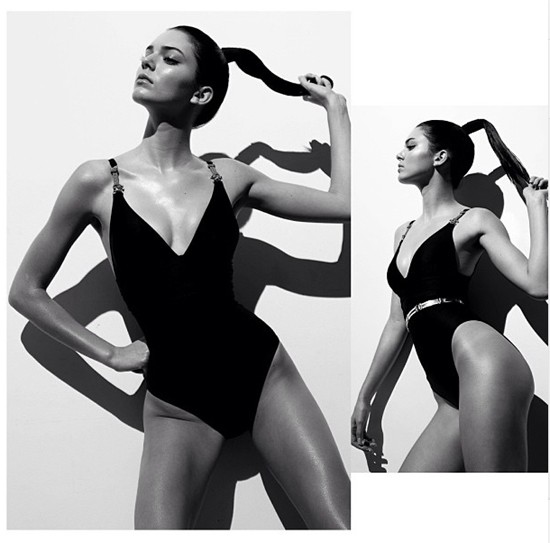 Kendall Jenner certainly knows how to get attention - all she has to do is post a steamy photo on Instagram.
The reality star looks more mature than her 17 years in the shot in which she models a black one-piece swimsuit. She uploaded the pic on Thursday with the caption: "some un-retouched shots from today's shoot with @adamfranzino. styling by @myangelica."
Jenner also took advantage of the photo sharing site's new video feature by posting a clip of herself and a friend walking around in the city. She exclaims at the end, "I love this! These people think I'm crazy!"
Also on Thursday, Jenner hosted the Sugar Factory American Brasserie grand opening looking cute in white jeans and a midriff baring sequined shirt with a giant green eye on front.
So while her half-sister Kim Kardashian, 32, is taking care of her new baby North West on the West coast, Jenner is living it up on the East coast in ways most teenagers would envy.