Kendall Jenner Shows Off Plunging Neckline In Daring Blue Pantsuit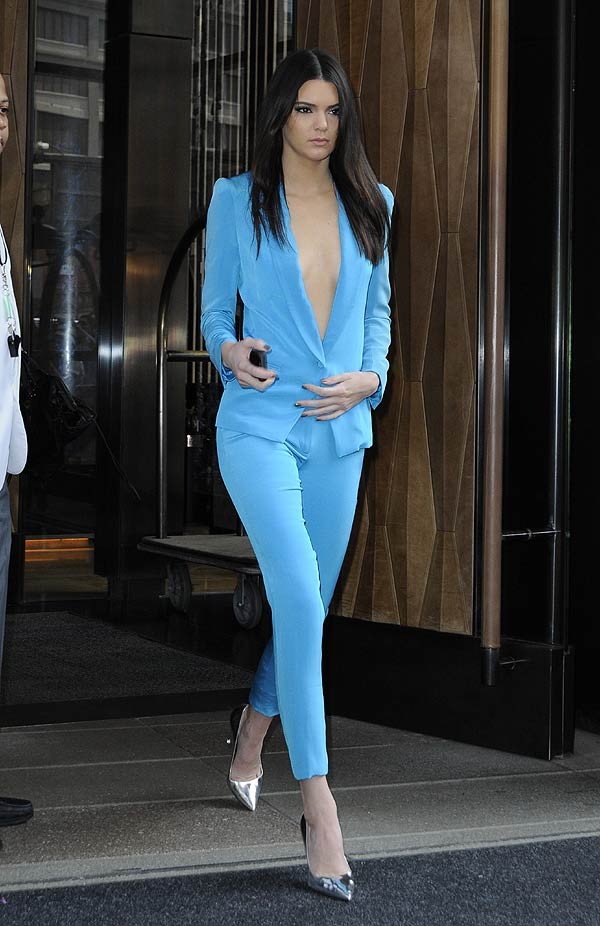 Kendall Jenner and Kylie Jenner were spotted coming out of their hotel in New York City on Monday, turning heads in a pair of sexy outfits.

Kendall took the plunge in a light blue outfit featuring a jacked opened nearly to her waist; while younger sis Kylie opted to show lots of leg in a short, tan zip-up skirt.

Both stars, who recently returned from a trip to Paris, France, and Florence, Italy, for sister Kim's wedding to rapper Kanye West, were spotted heading to a meet and greet for their teen fiction novel, "Rebels: City Of Indra: The Story Of Lex And Livia."

We're guessing they had a ghost writer.

Later in the day the sisters were spotted after changing in their hotel room,heading out for a night on the town Tuesday evening.


Check out some of the hottest new photos we've added in the slideshow below. Continue on after that for even more Kendall & Kylie photos...