Kendall Jenner Shows Off Her Slim Figure In Greece Vacation Bikini Photos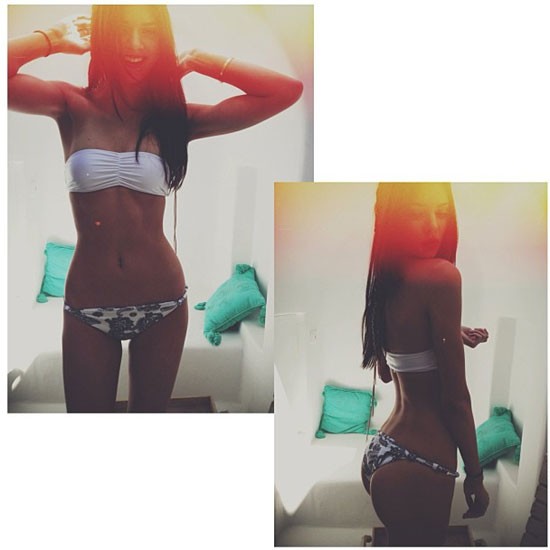 Photos from the Kardashian/Jenner Greece vacation have been circulating on the web all week, and even younger sister Kendall Jenner has revealed some sexy snapshots via Instagram.
The reality star/model, 17, released a photo collage over the weekend where she shows off her very slim figure in a strapless black and white bikini. She included the caption: "Mellow moods got me, darlin.'"
On Tuesday, she posted another collage featuring stunning shots of Santorini along with another bikini pic. She wrote: "This place is just too beautiful. Good times."
Jenner appears in a photo spread in the May issue of Cosmopolitan where she talked about focusing on her modeling career as opposed to a "Keeping Up With The Kardashians" spin-off.
"Not a reality-show spin-off. That's not happening. Modeling is my number one priority – one hundred percent," she explained.
Jenner recently revealed that one of her dream jobs is to be a Victoria's Secret model.