Kendall Jenner & Kim Kardashian Pose In Joint Butt Selfie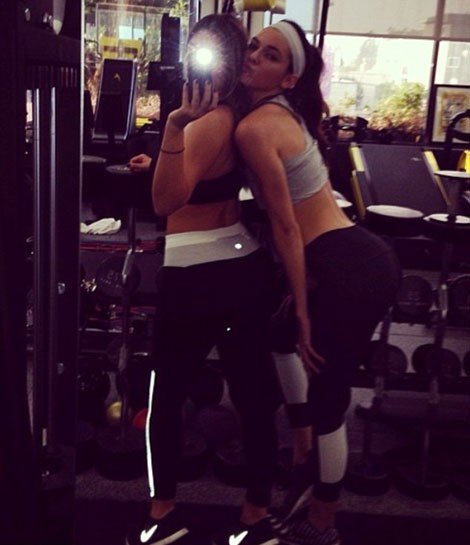 Kendall Jenner has joined the butt selfie revolution by joining her big sister Kim Kardashian in a photo featuring the two of them showing off their rearends at a Los Angeles gym.
On Friday, 18-year-old Jenner posted a pic of the two of them on Instgram with the caption: "Barging in on Kim's booty selfie."
Kardashian's face is obscured by the camera flash, while Jenner purses her lips and sticks out her tush. The sisters wore tight black workout pants and cropped tops.
Kardashian, 33, is infamous for her booty shots, and recently posted a pic featuring herself and former stripper pal Blac Chyna baring their round bums on Instagram. Some believe their image was photoshopped, but Kardashian denied the claims.
Back in October, Kardashian posted a provocative image of herself in a high-cut swimsuit that showed quite a bit of skin and caused quite a stir among commenters, many of whom criticized the new mom for not setting a good example for her baby daughter North West.