Kendall Jenner Gets Leggy In The May Issue Of Cosmopolitan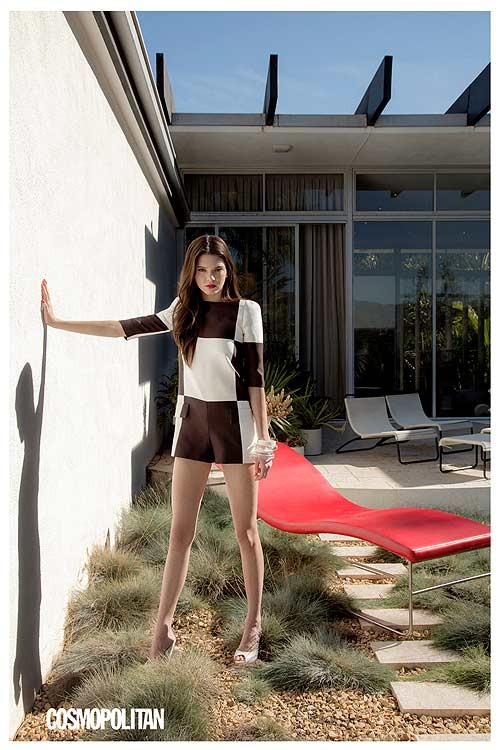 Kendall Jenner is ready to set out on her own career path and get out of the shadows of her three half-sisters Kourtney, Khloe andKim Kardashian.

The 17-year-old, who began modeling at age 14, plans on furthering her own career -- away from the TV cameras. She's quick to quiet any speculation of her and sister Kylie starring in a spinoff of her family's hit E! show Keeping Up With the Kardashians.

Kendall says her 'next move' is "Not a reality-show spin-off. That's not happening. Modeling is my number one priority – one hundred percent."