Kendall Jenner And Harry Styles Spotted On A date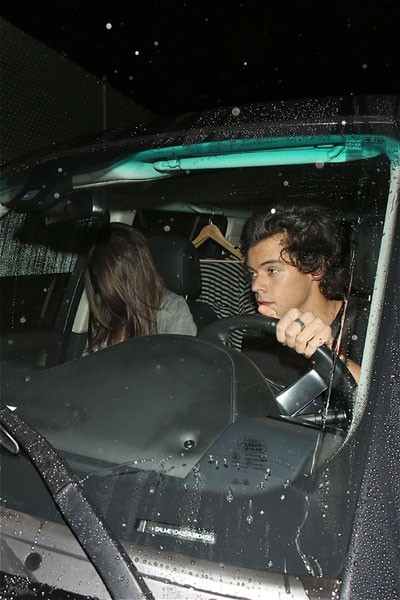 Harry Styles is dating another young star, if a night out with Kendall Jenner is anything to go by.
Styles and Jenner were spotted enjoying a night on the town in West Hollywood, and the Daily Mail reports the young couple hit up Craig's for dinner.
Styles is in the US to promote One Direction's Midnight Memories, which drops November 25, and to perform with the rest of the boy band for X Factor - tonight's episode will feature a song by the group.
Kendall later followed Styles on Instagram, although she did not comment on the date on any of her social media outlets.
It remains to be seen whether this was a spur-of-the-moment date or a public outing that's been in the works. Kendall just turned 18 recently, so it's quite possible the 19 year-old Styles was waiting it out before being spotted with the reality star.
Or maybe he saw those photos of Kendall in a see-through top yesterday like the rest of us.