Kendall Jenner: 'A Little Side Boob Never Hurt Nobody'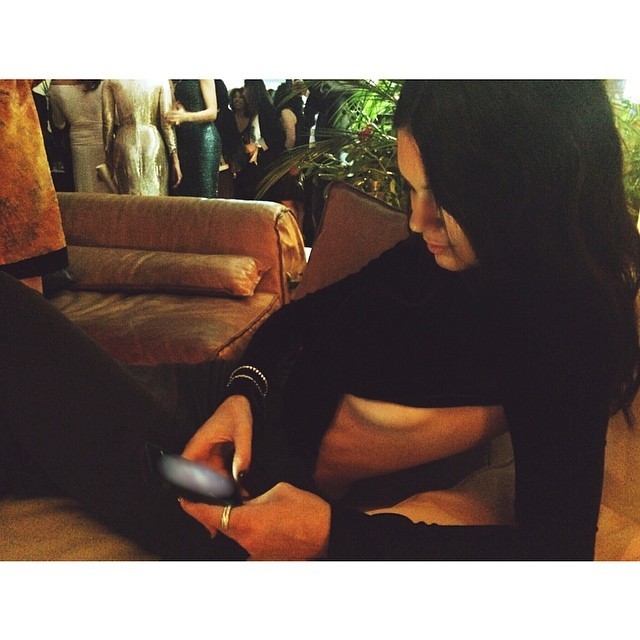 A little sideboob never hurt anyone, right? That's what Kendall Jenner says in a new snap she posted to Instagram on Thursday.

The aspiring model, who is reported to be featured in an upcoming issue of Vogue magazine, wrote, "a little side boob never hurt nobody."

The 18-year-old was photographed by Patrick Demarchelier for her upcoming Vogue feature, according to E! News. Demarchelier recently shot Sean Penn's daughter Dylan for the magazine also.

Kendall has been spending some time at the Cannes Film Festival in the south of France this week, sharing the selfie in a black dress at what appears to be a party going on in the background.
The star also shared a couple of other pics, captioning one from her hotel bathroom, "Baby, we should hit the south of France. So you could run around without them pants," which is a lyric that future brother-in-law Kanye West's raps on Future's "I Won."