Kendall And Kylie: We're Jenners, NOT Kardashians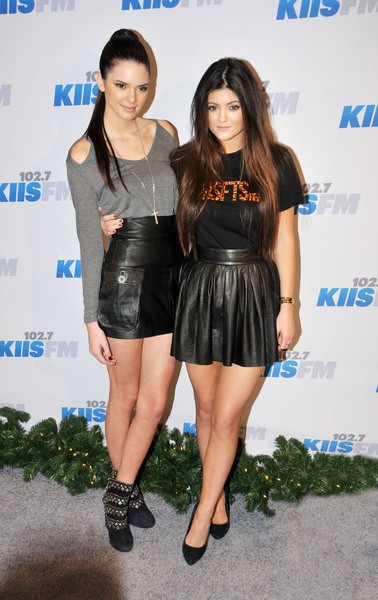 A Kendall and Kylie Jenner interview with Glamour revealed a little bit of how they feel about the Kardashian name.
The two teens have turned reality TV appearances into fashion careers, from modeling to designing. That said, they like to keep it simple when it comes to makeup. Kendall says, "I think a natural look is prettier. I rarely wear makeup, but we always wear sunscreen on our faces." Kylie's fashion? "I love leather pants. I'm obsessed with leather right now."
Thanks to their young exposure to fame, the two have difficulty remembering a normal life. Kendall says, "We appreciate everything that we have, but we don't remember what it's like to be normal kids who aren't harassed by the paparazzi. I hate that. We're underage girls. I don't want to be followed by random men I don't know. It can also be hard to deal with other kids who are jealous or mean. I can't post a picture on Instagram without being criticized."
Kylie, however, saw the positive side: "Our family is closer because of the show. And when we are older, we' ll have the memories on tape. If some of those moments hadn't been filmed, I wouldn't remember them!"
Will the K-named daughters be taking the Kardashian last name? Doubtful. "We're full-throttle Jenners! We don't have any desire to be Kardashians," says Kendall.
"All that matters is that we're a family," adds Kylie.
You can read the rest of Kendall and Kylie's interview in the March issue of Glamour, on news stands now.