Kelsey Lee Offield Broadens Art Appeal With GUSFORD Gallery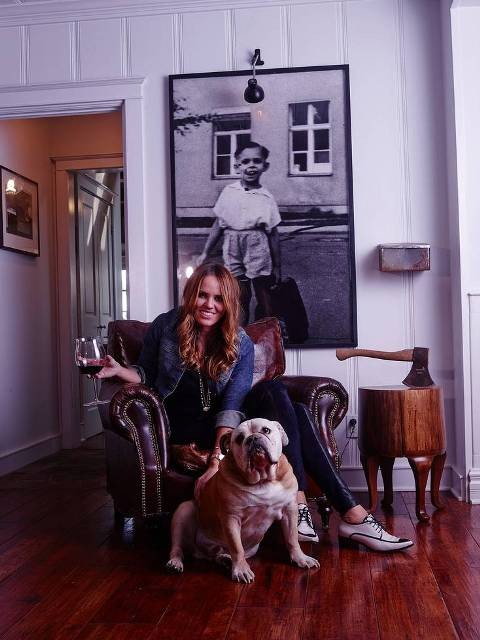 Los Angeles' GUSFORD contemporary art gallery has established an identity as a unique space in the art world. BFTV had the opportunity to chat with gallery owner and director Kelsey Lee Offield just before GUSFORD opened its latest exhibition, to ask her what makes the space unique and how she's hoping it contributes to the appreciation of art as a whole.
Firstly, Kelsey is breaking down the walls of the stereotypical artist-gallery relationship, by being hands-on involved. "I work a lot with my artists," she explained. "I'm trying to create a space that can be a platform for young, creative, contemporary working artists. They work in all mediums."
On Friday, the gallery unveiled Complex Candy, a showcase by American painter Dorielle Caimi, which will be on display through April 19. It's described as "a series of oil paintings that focus on the female nude. Featuring vibrant colors and strong symbolism, Complex Candy will explore psychological struggles and societal pressures placed on young women in contemporary America."
Following that will be an exhibition by British street artist Dave White beginning in early May. In pop culture, White is likely best known for collaborating with NBA star Carmelo Anthony on the Jordan Melo M9 sneakers. He's also worked with soft drink giant Coca-Cola, who commissioned Dave to paint a piece based on music mogul Jay-Z's design of their Cherry Coke can.
The difference between the two featured artists serves to highlight the versatility of the space Kelsey has created for them and others like them to inhabit - it's not just about one type of art or one message, but rather the discussion of art entirely.
And even if you don't live in Los Angeles, there are still ways for you to be a part of that discussion and interact with GUSFORD and its works. "We'll be showing in New York in May. We travel and we do the fairs," explained Kelsey. "We have our Facebook page that keeps everyone up to date much moreso than our website. Our website's professional; Facebook is a more fun, everyday feed of work." You can find links to both those sites at the end of this article.
What's most important to Kelsey is simply spreading an awareness of art and an appreciation for it in our ever more pop-culture focused world. "I hope that when people come into the gallery, what they walk away with is just the importance of art and seeing art in the flesh," she told us.
"Every piece has a story. When a person walks in, the first thing I want to do is talk to them. Art can make you happy, it can make you sad, it can make you reflective and all these things. And I think it's important to experience that. Whether you hate it, or you love it, to feel something from it."
For more on GUSFORD, you can visit the gallery's website (gusfordgallery.com) or its Facebook page (facebook.com/gusfordgallery).
(c)2014 Brittany Frederick. Appears at Starpulse with permission. All rights reserved. No reproduction permitted. Visit my official website and follow me on Twitter at @tvbrittanyf.