Kelsey & Kayte Grammer Take Infant Daughter To Halloween Party At Playboy Mansion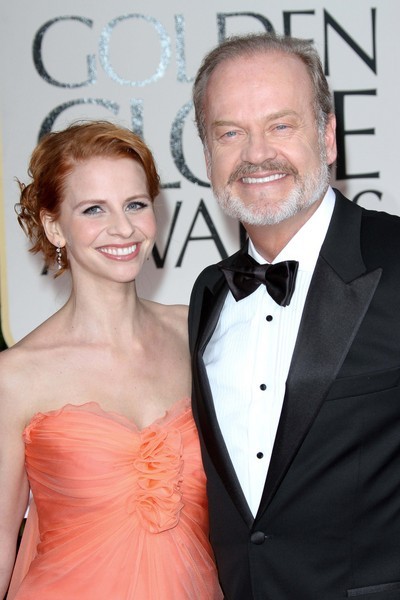 Actor Kelsey Grammer brought an unlikely accessory to a Halloween party at the Playboy Mansion over the weekend - his three-month-old daughter.

The star and his wife Kayte Walsh welcomed baby Faith in August, and the tot's first big night out was at Hugh Hefner's spooky annual party in Los Angeles on Saturday night.

Clad in a vampire costume, Grammer took his sleeping girl to the festive bash and tucked her away in her bassinet while he partied until the early hours of the morning, according to TMZ.com.

The infant's presence sure turned a lot of heads, with one Playboy model, Melissa May, writing in a post on Twitter.com, "Why the fk does Kelsey Grammer have a newborn baby at the Mansion party!?!?!?"

But Grammer defended himself in a statement he sent to TMZ; saying, "Kayte is breast-feeding and we do not have a nanny or a trusted baby-sitter at this time, so Faith goes everywhere with us."

The former Cheers star also says that the three-month-old was just fine at the party.

"The baby slept as her ears were covered the entire time and we left shortly after midnight."
Kelsey also told the website that his wife goes by Kayte Grammer now, not Kayte Walsh.