Kelsey Grammer Justifies Taking His Infant To The Playboy Mansion Halloween Party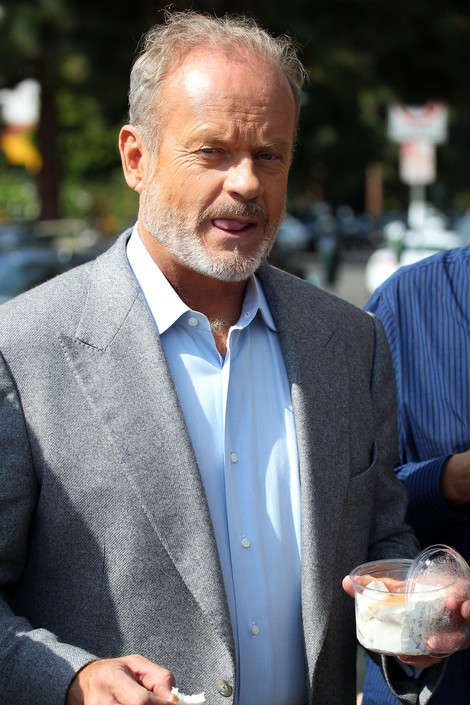 Kelsey Grammer says the reason he and his wife took their three-month-old daughter to a Halloween party at the Playboy mansion was because they don't have a "trusted babysitter" to look after her.
The former "Frasier" star and his wife Kayte attended the famous party over the weekend and were criticized for toting along thier infant Faith.
One Playboy model, Melissa May, wrote in a post on Twitter, "Why the fk does Kelsey Grammer have a newborn baby at the Mansion party!?!?!?"
In response to the criticism, the actor justified his actions to TMZ.com, saying, "Kayte is breastfeeding and we do not have a nanny or a trusted babysitter at this time, so Faith goes everywhere with us. The baby slept as her ears were covered the entire time and we left shortly after midnight."