Kelsey Grammer Is Feeling Fine And Ready For New Series 'Hank'

Kelsey Grammer
suffered a heart attack last year, but he's already back to work on a new Fall TV show.
Hank
will portray Grammer as a bankrupt businessman moving to a more modest lifestyle in his wife's home town. He feels fully recovered and ready to work.
"Listen, it was not a great year," Grammer said. "It was a tough year for everybody. Maybe it was my time to just get retooled a little bit. It ended up being probably a great thing in my life. I mean, I'm healthier, stronger, faster. Is this The Six Million Dollar Man? I'm somewhat bionic now. So things are really looking good. Thank you."
Luckily, there seem to be no long term affects for Grammer's condition. He suspects he may have just been working too hard.
"I mean, there's obviously some connection to one's life and the stress that takes place in one's life. When they examined my arteries, there were no blocked arteries. I have no cholesterol buildup. I had an event that they think was stress-related and you can make of that what you will."
Check back with Starpulse for more on Kelsey Grammer and Hank in the next month.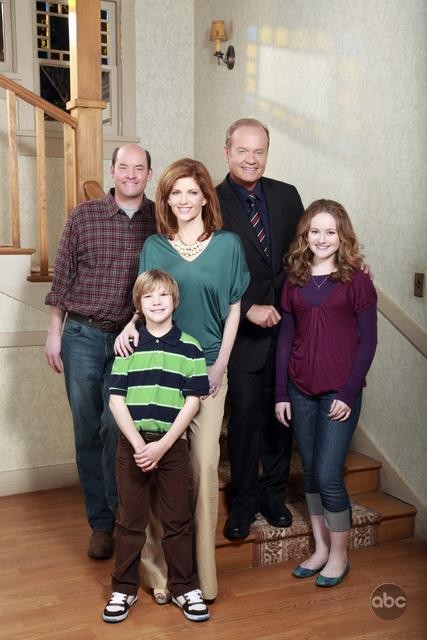 Image © American Broadcasting Inc.
Story/Interview by
Fred Topel
Starpulse contributing writer
(Starpulse in Hollywood)
: Every week, Hollywood's biggest stars are meeting in the hot spots and Starpulse is there.