Kelly Rowland's Secret Shopping Habit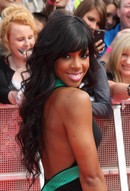 R&B star Kelly Rowland has a saucy late-night shopping habit - she loves to browse the aisles of sex shops in the early hours of the morning.

The singer, 30, insists she is no longer the shy girl she was when she was a member of Destiny's Child, and she learned to embrace her sexuality during the making of her new album, "Here I Am."

The self-discovery has done wonders for her sex life - because she can now get kinky without trying to hide her identity.

In a candid new interview with Vibe magazine, she says, "I came into my sexuality while I was recording this album. I can walk into a sex shop now and not worry about what people would say if they saw me in there.

"(I go) with friends on the low. I go at the right time. Nighttime. 1am. The really good ones are open that late."