Kelly Rowland Sexes Up BET's 'Rip The Runway' With Hip-High Slit, Side Boob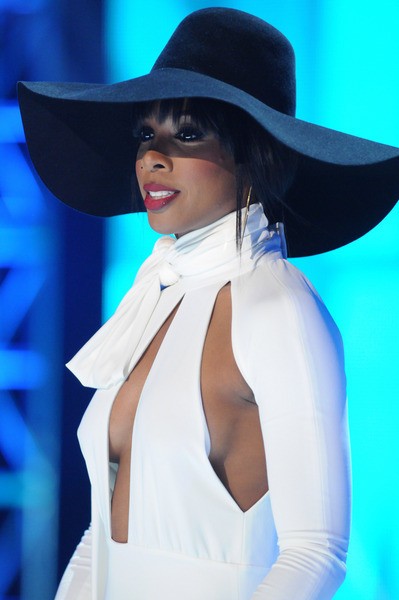 Kelly Rowland is certainly showing a lot of skin these days. The former Destiny's Child singer was one of the most talked about fashion statements at the Grammy Awards after pushing the dress code in a black Pucci dress that cleverly hid her bits and pieces but not much else.
The singer also stunned with her former girl group stars Michelle Williams and Beyonce at the Super Bowl halftime show.
Last night she turned heads for her provocative ensembles at BET's "Rip the Runway." On the red carpet she posed with co-host Boris Kodjoe in a black dress with hip-high slit. On stage she made several costume changes, including a draped white dress (above) that revealed some side boob. She also stepped out in high waisted shorts that showed off her shapely legs.
"Rip the Runway" will air on BET on Wednesday, March 20.
Check out more photos of Kelly....