Kelly Rowland Dreamed Of Growing Up In A 'Normal' Family Like The One On 'The Cosby Show'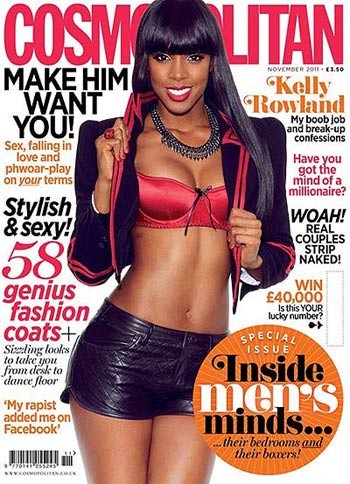 Former Destiny's Child singer Kelly Rowland used to dream of having a normal family like the Huxtables on 80s sitcom The Cosby Show.

Kelly's been spending a lot of time 'across the pond' as a judge on the British version of The X Factor; and now the sexy singer graces the November cover of the UK issue of Cosmopolitan.

In the new issue she gets personal about her anything-but-normal upbringing in the new issue and her estranged father Christopher.

"Me and my mom didn't see eye to eye for a while," she says of her mother Doris. "I would see how close my girlfriends were to their mothers and it bothered me."

But it's her relationship with her father that made her jealous of her favorite TV show growing up.

"I haven't seen my dad for almost 20 years. It's nothing I want a pity party for. He left me and my mom, and I was angry. I wanted to be a daddy's girl so bad," she explains.

"God damn The Cosby Show because that made me think 'Why aren't my family like that?' But this is not a perfect world."

Kelly's open to seeing her dad again someday, too; but her experience growing up has taught her a lesson.

"More than anything it's taught me to provide my future children with a great father, and make sure I make the right decision when it comes to men."
Watch the Behind the Scenes video of Kelly's cover shoot: