Kelly Rowland Breaks Down In Tears Performing New Song About Beyonce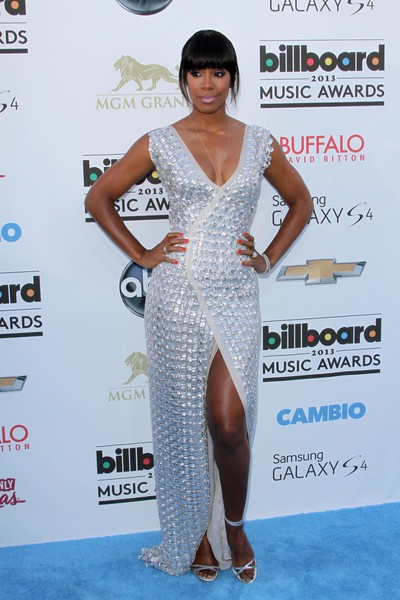 Former Destiny's Child singer Kelly Rowland broke down in tears Monday night during a performance of her latest single, "Dirty Laundry," which chronicles her struggle to cope with pal Beyonce's super-stardom after the R&B trio split.

Kelly needed to pause briefly to compose herself during the song, which also reveals that she was in an abusive relationship and battling personal problems while her pal was conquering the world.

"Went our separate ways but I was happy she was killin' it. Bittersweet, she was up, I was down. No lie, I feel good for her but what do I do now?" Kelly sings in the new track.

During the Washington, D.C. gig, Kelly is seen choking up and telling the crowd, who gave her a rousing cheer of support, "Doing this song for me was so therapeutic. Honesty, like my mama always says, is always the best policy."

Fans chanted the singer's name in support, and she continued her performance. "I am so grateful for that," she told the crowd after the song.

The second single from Kelly's upcoming album "Talk A Good Game," titled "You've Changed," was released on Tuesday. The new track features appearances from Beyonce and Michelle Williams.