Kelly Ripa's Husband Doesn't Want To See Her Naked?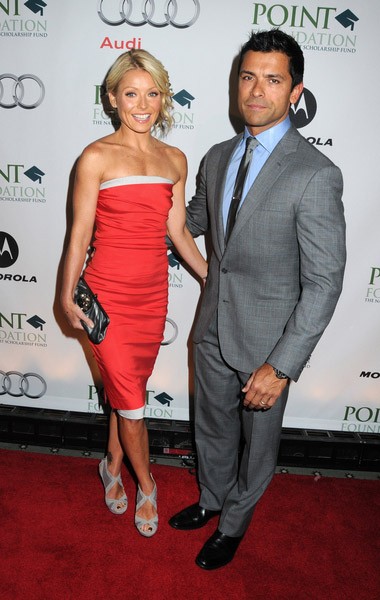 Kelly Ripa recently told People magazine that her husband Mark Consuelos pays her money to keep her clothes on.

She joked, "I'm actually given money to put on a parka. 'Put your parka on! Here's another dollar. Put on that hat!'"
Guess we won't see her posing naked for PETA or Playboy anytime soon.
The couple attended the 3rd Annual Point Foundation's Point Honors New York gala on Monday looking quite charming. What do you think of Kelly's strapless orange dress?
See more photos of Kelly here!