Kelly Ripa & Nick Lachey Dress As Newly Wedded Kim Kardashian & Kris Humphries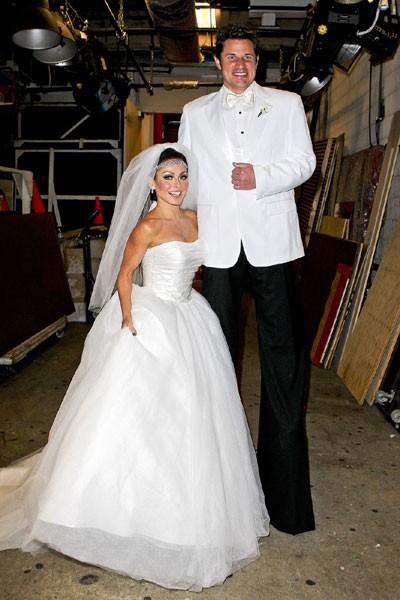 Kelly Ripa and Nick Lachey dressed as Kim Kardashian and Kris Humphries on their wedding day while co-hosting "Live with Regis and Kelly" today. They had nine costume changes.
Ripa wore a white wedding dress while Lachey wore a tuxedo complete with stilts.
News just broke today that Kardashian is filing for divorce from Humphries after only 72 days of marriage.
The Kardashians are a very popular costume this year. Melissa Francis, Jenna Wolfe, Lester Holt, Amy Robach and Janice Huff wore Kardashian and Bruce Jenner costumes for the NBC "Today Show" on Saturday. Do you think they pulled it off?