Kelly Osbourne Thinks Lady Gaga Is Pregnant, Not Fat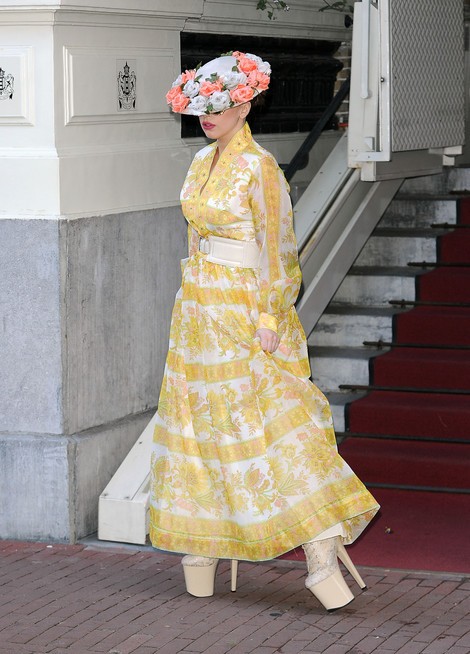 Kelly Osbourne, one of the commentors on E!'s "Fashion Police," has been watching Lady Gaga's fashion in recent months and believes the pop star may be covering up a pregnancy.
During an appearance on British comedian Alan Carr's talk show she said,  "I think she is pregnant because she has been covering up this part of her body recently and I have been noticing that a lot, and her style has changed and you can't bleach your hair blonde when you are pregnant."
However, Osbourne was interviewed before Gaga was spotted lighting up what appeared to be a marijuana cigarette on stage during a concert in the Netherlands. Pregnant women generally don't use alcohol or drugs while expecting.
Critics were quick to point out Gaga's weight gain during the Netherlands gig, and the singer admits she has piled on a few pounds.
Lady Gaga spoke to Elvis Duran to explain her weight gain. "I'm dieting right now, because I gained, like, 25 pounds. And you know I really don't feel bad about it, not even for a second. I have to be on such a strict diet constantly. It's hard because it's a quite vigorous show, so I tend to bulk up, get muscular, and I really don't like that. So I'm trying to find a new balance."