Kelly Osbourne Spins Her Way To A Slimmer Waist!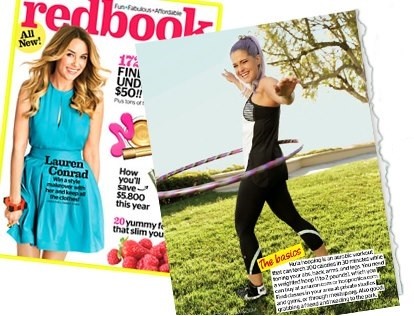 Kelly Osbourne has a new fitness obsession – Hoopnotica! The star decided to give "hooping" a spin when she needed to slim down for a recent Red Carpet appearance. She was able to shed 2 inches from her waistline in 5 days by hooping for just 10 minutes each day.
"Hula hooping for fitness is brilliant. It's a challenging workout (you use a weighted hoop) with a playfulness that makes you want to keep going," exclaimed the Rock n' Roll princess. "I've been supplementing my regular workouts with about 10 minutes of this Hoopnotica routine each day, and I'm definitely losing inches off my waist."
The Hoopnotica workout incorporates a variety of moves that tone the abs, arms, back and legs for a fantastic workout with maximum results in minimal time.
"You have to flex everything. I mean... everything! I woke up really sore after the first day, especially in my calf muscles and my thighs."
The American Council on Exercise announced in a recent study that Hooping burns an average of 420 calories an hour, comparing it to the intense workout experienced in a cardio kickboxing class. Hoopnotica is a Los Angeles based fitness company that offers "Adult Sized" fitness hoops, instructional DVD's, and classes throughout the world.