Kelly Osbourne Shows Off Drastic Weight-Loss In A Bikini For Cosmo Body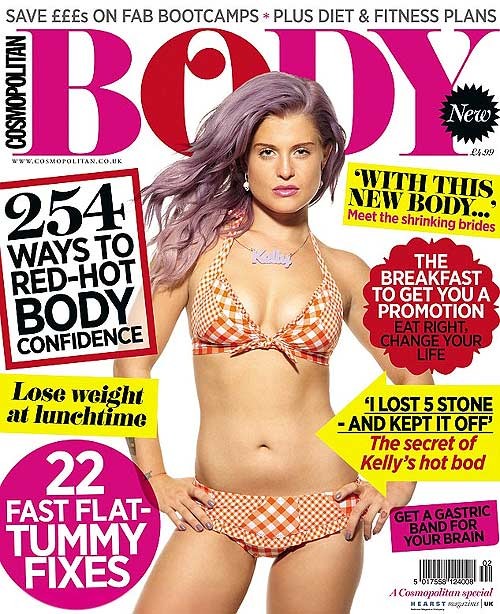 Kelly Osbourne showed off her dramatic weight loss in a bikini for Cosmopolitan Body's January 2013 UK issue.

The Fashion Police star lost an amazing 69 pounds and reveals that she had to learn to be happy before losing the weight -- not lose the weight to make her happy.

"People think I lost weight and that's what made me happier. That's not true; I had to learn to love myself first," she says. "Losing weight was just one benefit of putting the hard work in and sorting myself out on the inside first through therapy. That was one of the scariest times of my life. I swear I've never felt more naked, because I had to actually be me and couldn't mask it."

Kelly also says that it took a lot of hard work and wasn't so fun slimming down, but it paid off.

Working out is not fun, I'm not going to lie and say it is," she says. "I sweat my arse off and I'm miserable for the hour I'm doing it but when I'm done, I feel amazing. There's no quick fix and it does take a long time. It drives you mad when you see someone eating chips when you can't have any, but it's so worth it."

And she's learned how to balance her eating habits now and still has a sweet tooth.

"I still eat chocolate and cake and always will. Everything in moderation," she says.

Check out Kelly in the January 2013 issue of Cosmopolitan Body, a UK release, or learn how to download Cosmo Body to your iPad here.