Kelly Osbourne Not Impressed By Miley Cyrus' Tongue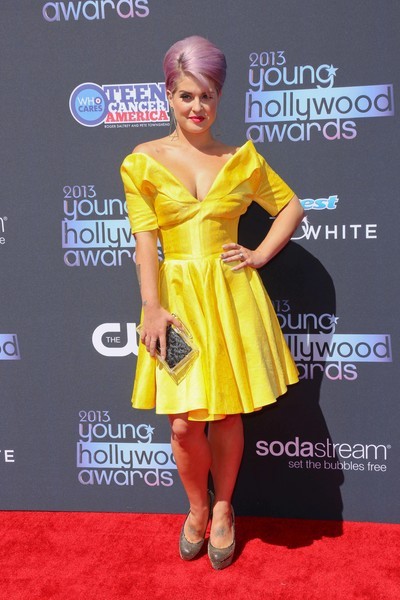 Kelly Osbourne has a message for pal Miley Cyrus: "put your f***ing tongue in your mouth!"

The British star spoke out following the singer's raunchy performance at the 2013 MTV Video Music Awards, during which Miley performed her hit single "We Can't Stop" with a bunch of stoned-looking Teddy Bears, repeatedly sticking her tongue out of the side of her mouth. She followed that up by duetting with singer Robin Thicke as he took the stage to perform his hit single "Blurred Lines", where she stripped down to a tiny rubber fleshtone outfit and danced provocatively.

"I look at the performance and yes, I do have a lot of the same opinions as you guys about it," Kelly said during Monday night's episode of Fashion Police,
"... Look Miley's my friend and I love her, and I have her back no matter what, but as her friend I'm going to tell her - put your f***ing tongue in your mouth! I love you, but just put your tongue in your mouth."

Despite Kelly's disgust at Miley's tongue-wagging, she did defend her, saying that she was just "expressing herself".

"I think people forget that she is an actress! She only played Hannah Montana but she IS Miley Cyrus!" Kelly tweeted.

Miley's racy performance has come under fire by both the Parents Television Council and charitable organization The Teddy Bear Fund. She's also been called out by several stars, including Thicke's mother, actress Gloria Loring.

"I just keep thinking of her mother and father (Tish and Billy Ray Cyrus) watching this," she said. "I was not expecting her to be putting her butt that close to my son. The problem is, now I can never unsee it."