Kelly Osbourne Missteps Following Surprisingly Sexy Fashion Week Photos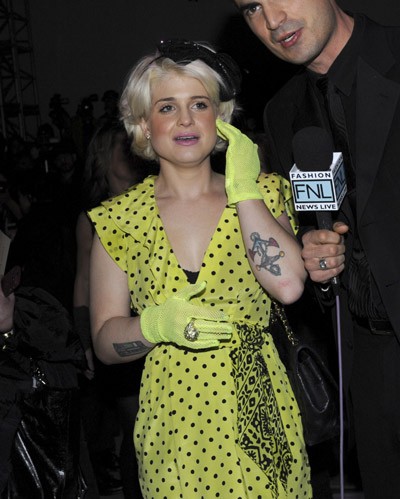 Kelly Osbourne
checked out Fashion Week's Nanette Lapore fall 2010 collection in New York today looking disappointingly yellow. She's been rocking her slimmer figure and sexy look all week, so what happened? We'll give her a pass.
This time
.
See the sexy photos of Kelly after the jump!
We're just not crazy about the yellow gloves and, again, the tattoos! Someone give this girl a free tattoo removal certificate. She looks fab in the photos below, except for the feet art.
Ever since the reality star showed us her moves on
Dancing With The Stars
, it's like she's a brand new person. Confident. Happy. And, yes, sexy! We love it! Go, Kelly!
Kelly on the runway for Naomi Campbell's Fashion Relief For Haiti on Feb. 12: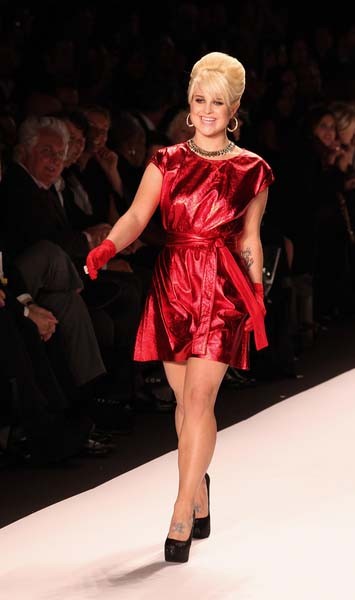 Image © AP Photos
Kelly at Surf Lodge and Milk Studios in New York City on Feb. 11: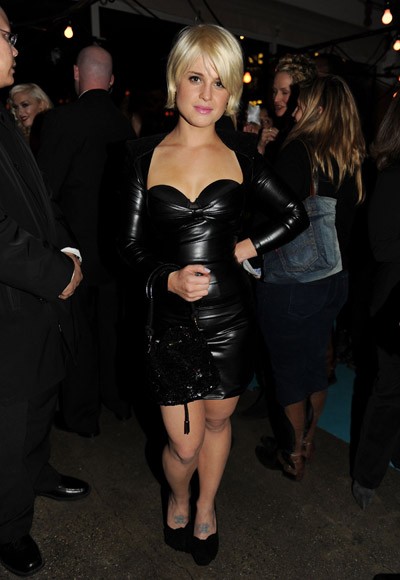 Image © Seth @ Startracks