Kelly Osbourne Is A Pussycat Doll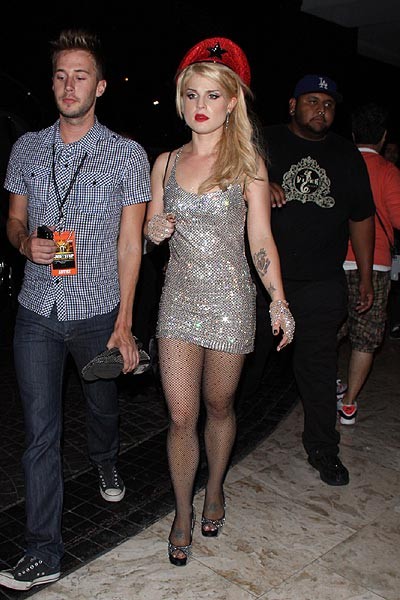 Kelly Osbourne absolutely sizzled during her performance with the Pussycat Dolls at the Viper Room in West Hollywood on Wednesday. Outside the venue we spotted her wearing a slim fitting silver sequined dress with a sequined red hat and also a black corset, fishnets, tiny fringed hotpants and silver shoes.

We never thought we'd say this, but...Va va voom!

Kelly performed alongside the burlesque troupe, Carmen Electra and Mya Harrison in the invite-only show.

Kim Kardashian attended and tweeted: "OMG @MissKellyO just killed it!!! She sang and danced and looks amazing!!!!! Love these costumes!"