Kelly Osbourne Gets New Tattoo On The Side Of Her Head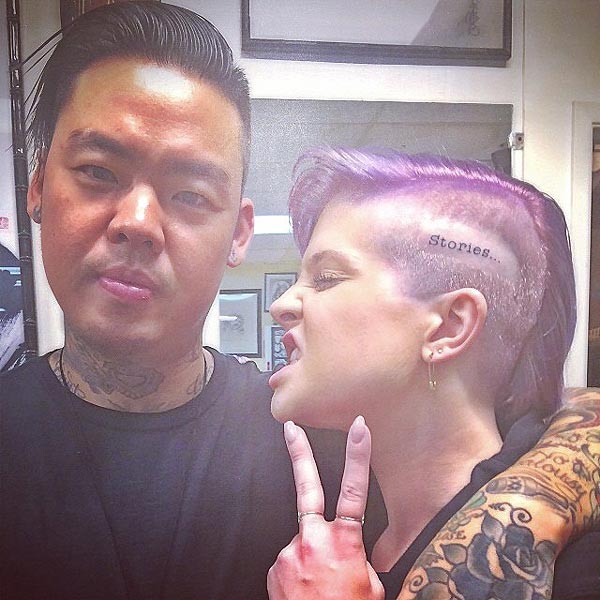 Kelly Osbourne got some new ink over the weekend, and she shared a few before and after photos on her Instagram page on Sunday.

The "Fashion Police" star decided to get her new tattoo in a nice and painful spot: the side of her head.

Kelly recently shaved half of the purple hair off of her head, and on Saturday she had the word "Stories..." permanently added to the shorn side of her skull.

"#oops what did I do tonight?" she wrote in one of the captions, adding "Sorry mum and dad but I love it!"

Kelly had the work done by artist Dr. Woo at the Shamrock Social Club tattoo parlor in Hollywood.