Kelly Osbourne Dazzles Again At Fashion Week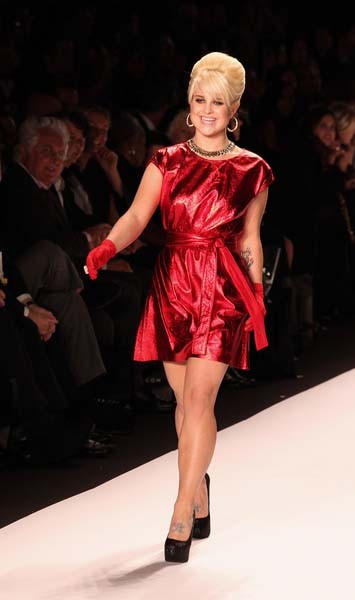 What's gotten into
Kelly Osbourne
lately? Her stint on "
Dancing With The Stars
" has definitely done her body good! Kelly's retro hairdo and Valentine's Day-inspired look is quite appealing...and we love it. You go, girl!
The reality TV star is busy attending the festivities at New York's fashion week, and she appeared on the runway for
Naomi Campbell
's Fashion Relief For Haiti event last night. Now if only she'd remove those unsightly tattoos on the top of her feet...
Earlier this week Kelly hung out with rock queen
Gwen Stefani
to help her celebrate her new L.A.M.B. collection. She rocked out in a sexy latex dress. Whether she has a new stylist or a new look on life, we love what Kelly's doing!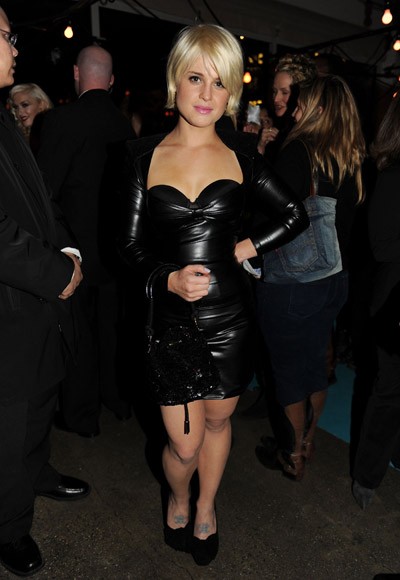 Image © Seth @ Startracks photos