Kelly Osbourne Contractually Obligated To Have Purple Hair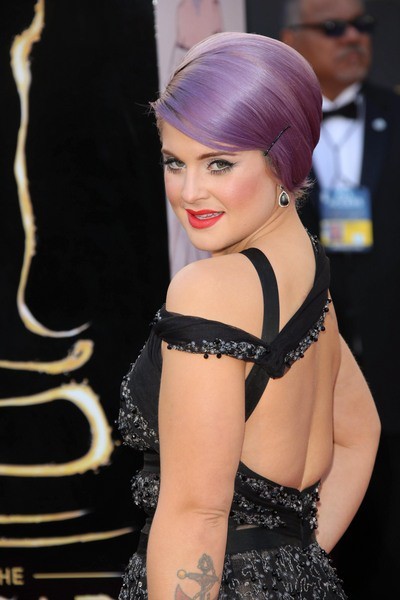 Kelly Osbourne says she has to keep her hair purple for two years for work, even though she wants to change it.

The Fashion Police star admitted she would love to change her hair color to green but was told she wouldn't be able to work if she dyed it a different shade.

She told E! News: "I'm contracted to this hair color. I can't change it for two years. I wanted to go green, but was told I wouldn't be able to work anymore."

However, Kelly is happy with her hair and loves being called "queen of the granny girls."

She explained: "In England, I'm called queen of the granny girls and I love it! My hair is a mix of gray, blue [and] lavender. It's hard to get this color; you have to have blond hair to get the right shade."