Kelly Osbourne Apologizes To Lady Gaga For Acting 'Like A Child'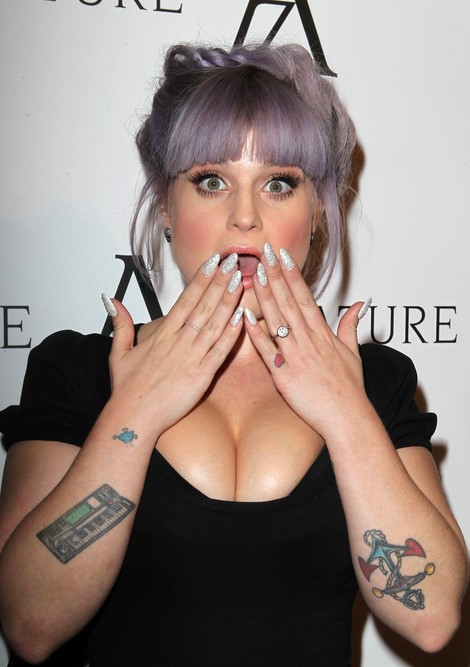 Kelly Osbourne is sorry for flipping out on Lady Gaga after the singer sent the reality star a birthday cake peace offering.
The pair has been feuding ever since the pop star's fans bullied Osbourne and Gaga criticized the rock offspring's E! series "Fashion Police."
Sharon Osbourne then got into the melee by defending her daughter and calling Gaga an attention seeker. However, on Sunday Sharon appeared to have put their differences aside after giving Gaga a standing ovation during the U.K. version of "The X Factor."
The singer then proceeded to give Sharon a birthday cake for Kelly, who in turn tweeted: "Not to be ungrateful but why would you send me a birthday cake via my MOTHER in a country half the would away? #JustSendItToME #LoveNotWar EatMyS**t #Hypocrisy."
Ouch.
After the incident made headlines, Kelly backtracked on her actions and tweeted an apology on Monday: "@ladygaga I acted like a child last night. Just not into publicity stunts call me & we will end this like adults I dont want 2 fight anymore."