Kelly Osbourne Apologizes For $250,000 Emmy Manicure But Doesn't Regret It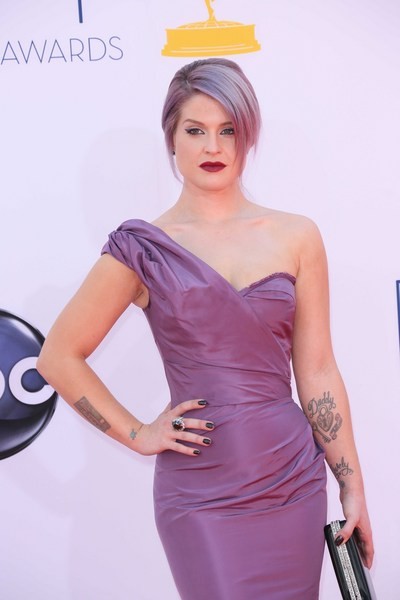 During rough economic times, it can be really offensive when someone flaunts excessive wealth - and this week that someone is rock God offspring Kelly Osbourne.
The E! "Fashion Police" star attended the Emmy Awards on Sunday night wearing a light purple dress that matched her light purple hair. But what really got people fired up was her manicure.
"The infamous Black Diamond nails!," Osbourne tweeted, showing of her Azature nail polish featuring black diamonds. The value of her hand job? A staggering $250,000. The polish contains 267 carats of black diamonds and is the most expensive in the world.
Her fans were a little offended by the accessory, and Osbourne has (sort of) issued a mea culpa on Twitter.
"I see that my nail polish has offended some of you, however I see your point, but it was a once in a lifetime experience. #MyApologizes," she wrote.

"And please forgive me for not regretting it. it made me feel like a queen!" she added. "No I did not pay for it. I was just lucky enough to be the one that got picked to wear it."
Can't afford the real thing? Azature has a department store version for $25, which includes a real black diamond in every bottle.