Kelly Clarkson Shares Beautiful Engagement Photo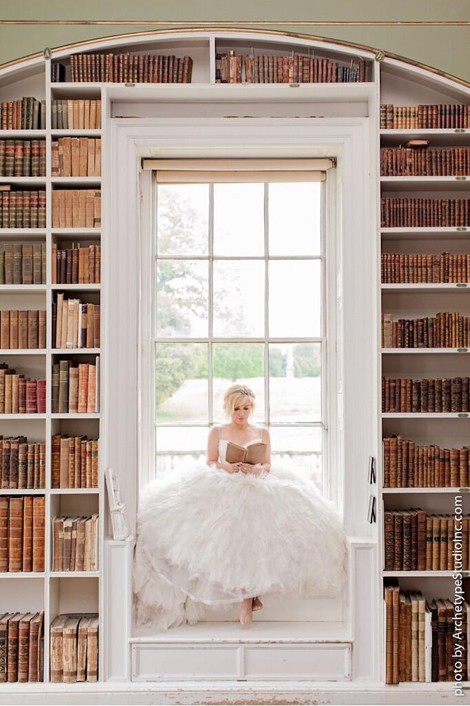 Kelly Clarkson is busy planning her wedding, and on Thursday she shared a photo from her engagement shoot in England in which she wears a gorgeous white gown and is surrounded by books.
She posted on Twitter: "Ok, just saw my engagement shoot pics & I have to share one!!! :) Thanks @kobyb & @TerilynBrown! Ready to #TieItUp!"
Last month she released her latest single, "Tie It Up," in which she wore a long veil and lace dress on the cover.
Clarkson, 31, admitted earlier this year that she had a breakdown while trying on wedding dresses because she didn't feel very beautiful.

Her boyfriend, Brandon Blackstock, proposed in December and she visited Vera Wang's headquarters in West Hollywood to search for the perfect gown.
She told People magazine, "I was in the changing room, and I looked at my armpits, and I was like, 'Are you kidding me? I look like a cave woman!' And then I took my pants off, and I was like, 'Oh my god, my legs match!' My nails looked like a hot mess; my eyebrows looked like bushes. I was so not a girl."
Blake Shelton will officiate at her wedding, which is rumored to take place in October.