Kelly Clarkson Says Pregnancy Is 'Horrible' & Vomits 12 Times A Day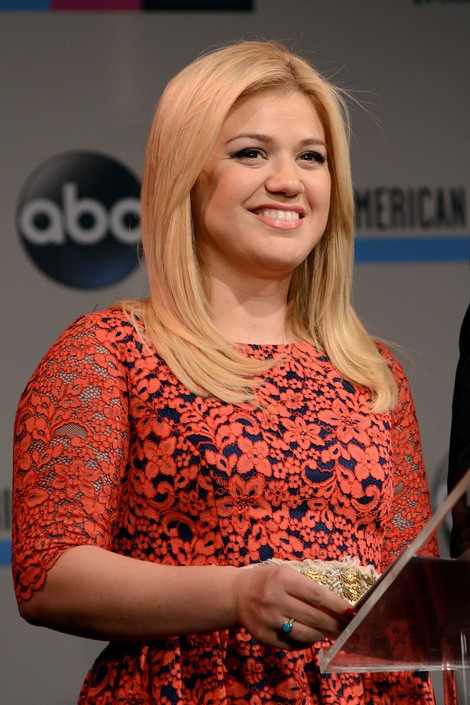 Kelly Clarkson isn't having an easy pregnancy. She's vomiting profusely and losing her hair.
The singer and her husband Brandon Blackstock are expecting their first child together, and morning sickness forced the former "American Idol" star to cancel a promotional appearance.
She told Ellen DeGeneres: "I vomit a good dozen times a day, it's, like, bad. Like, I vomited before coming out here and I had a peppermint so you didn't (know)... I'm not even kidding, it's so bad. It's so bad. I know, it's, like, so gross."
 
Clarkson admitted she's dealing with several nasty side effects while expecting: "That's the thing too, you're not attractive when you're pregnant. Like everybody tells you you glow and you're hair is pretty and you're nails are pretty. That is total c**p. My nails are short, my hair still falls out like it's not all lush and beautiful and I have no glow. Unless it's like something left over from a bad throw up. It's horrible."
The pop star has already picked out a name for the little one and doesn't even know the baby's sex yet. But that's okay because the moniker can be used for either a son or daughter.
"I just want to know (the baby's gender). And it doesn't even matter because, honestly, the name we've picked, if it's a boy or a girl, it's the same name... You won't guess it. It's a random name. But it's not like... Blue Jazz. It's not going to be a weird name," she promised.