Kelly Clarkson Reveals The Sex Of Her Baby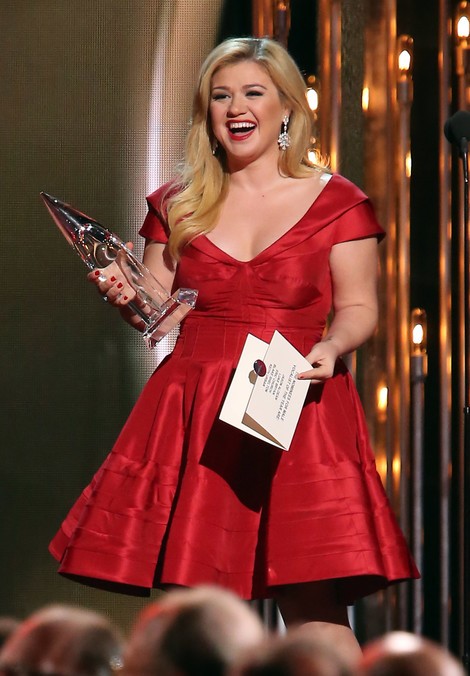 Kelly Clarkson officially revealed that she and husband Brandon Blackstock are expecting a baby girl.

The singer shared the baby's sex on twitter Monday morning, writing, ""We just found out we're having a girl officially! I knew it! Only a girl could cause this much drama with all this vomiting ha!"

The former American Idol winner is four months along in her pregnancy and has been having a rough go of it.

"I vomit a good dozen times a day, it's, like, bad," she told Ellen DeGeneres while guesting on her show in early December. "Like, I vomited before coming out here and I had a peppermint so you didn't (know)... I'm not even kidding, it's so bad. It's so bad. I know, it's, like, so gross."

Kelly also told OK! Magazine that she's hoping for a "chunky" baby.

"I want chunky babies. I just love chunky babies. I want to bite their chunky arms and thighs. They're just so cute!"

Clarkson and Blackstock, who has two children from a previous relationship, married on October 19, 2013, and she announced her pregnancy a month later.